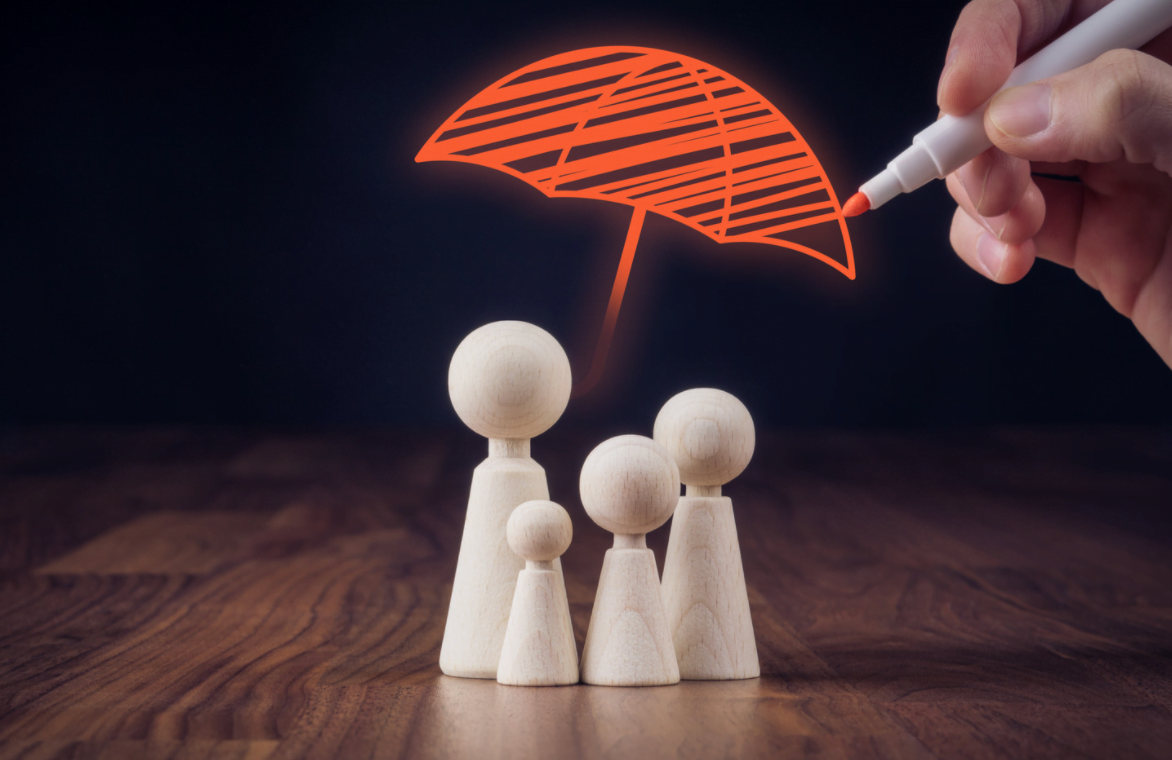 Long-Term and Short-Term and Hybrid Plans, Oh My!
Someone turning 65 today has a 70% chance of needing long-term care (LTC) services and supports as they age; yet, Medicare only covers about 10% of Long-Term Care costs, and this coverage is limited to skilled care (Source) in very specific health care situations. As more and more research is emerging on both the physiological, financial and mental health burdens of caregiving, many are interested in alternate ways to have care financed and delivered when it is most needed. There are many plans on the market today aimed toward the Long-Term Care gap in Medicare coverage. These gaps typically fall into three categories:
Traditional Long-Term Care
Hybrid Life Insurance
Short-Term Home Health Care Plans
Traditional Long-Term Care
Traditional Long-Term Care plans cover care administered at home, in a nursing home, assisted living facility, or adult day care center when you are suffering with a chronic or cognitive condition, such as Alzheimer's. These plans offer broad and flexible coverage, which can make them a great option for some. These plans also offer optional inflation protection, so your benefit level will increase, typically 3% on a simple or compounded basis each year, to keep pace with rising costs of care.
Most traditional LTC plans, however, do not guarantee rates and insurance companies are able to increase premiums if costs of claims are higher than anticipated. Another important aspect of traditional LTC is the benefits are lost if not used in your lifetime. For example, if you hold a $100,000 policy and use only $50,000 of that benefit in your lifetime, there is no reimbursement for the remaining benefit. In terms of costs, men typically have lower premiums than women (Source). It's also important to note these plans are tax advantageous, as premiums are tax deductible as medical expenses, and these deductions increase with age. Premium payments can typically be paid through Health Savings Accounts (HSAs) and Health Reimbursement Arrangements (HRAs). These plans, however, have the most stringent underwriting, which can make qualifying difficult for those with ongoing health concerns.
Hybrid Life
Hybrid LTC plans often cover similar services as Traditional Long-Term Care plans, with options for home care, nursing homes, assisted living facilities, and adult day care centers. The primary differentiator for hybrid plans is the life insurance component. These plans guarantee payment, whether it be in the form of accelerated benefits for LTC during life, or payments to your beneficiaries upon death. Hybrid plans are also guaranteed renewable, and premiums will remain constant while you hold a policy.
These plans provide optional inflation protection, often include a guaranteed interest rate of 4% and are tax advantageous – similar to the Traditional Long-Term Care policies. These plans tend to have higher premium rates than Traditional LTC, but, if affordable, can be a great option for those looking to build an estate and create a sense of financial security for future generations, while also ensuring financing and access to care needed in life.
Short-Term Home Health Care
Short-Term plans are designed to cover temporary care, often recovery after an accident, procedure or support needed for less than one year. These policies typically go into effect immediately, unlike Hybrid and LTC plans which tend to have a 90-day elimination period before the benefit is accessible. They provide significantly less funding for care than longer term options, and as such, are less expensive and can be a good option for those who cannot afford or qualify for a Hybrid or Traditional LTC policy, but still want some coverage and support for services not covered by Medicare. In addition, these policies can be beneficial for those who have either Traditional LTC or hybrid policy in place, but want some limited coverage for the 90 days (i.e. The Elimination Period) before the policy takes full effect.
Within each of these subsections of insurance, great variety exists, and it is always best to speak with a trusted insurance, financial planning professional or family members as you are deciding what care and coverage you may need over time. Start planning now, before your time of need, and have conversations about how you want to age. From here, you will be better equipped to navigate the insurance options to fill gaps in Medicare coverage and pick a plan which aligns with your goals for care.