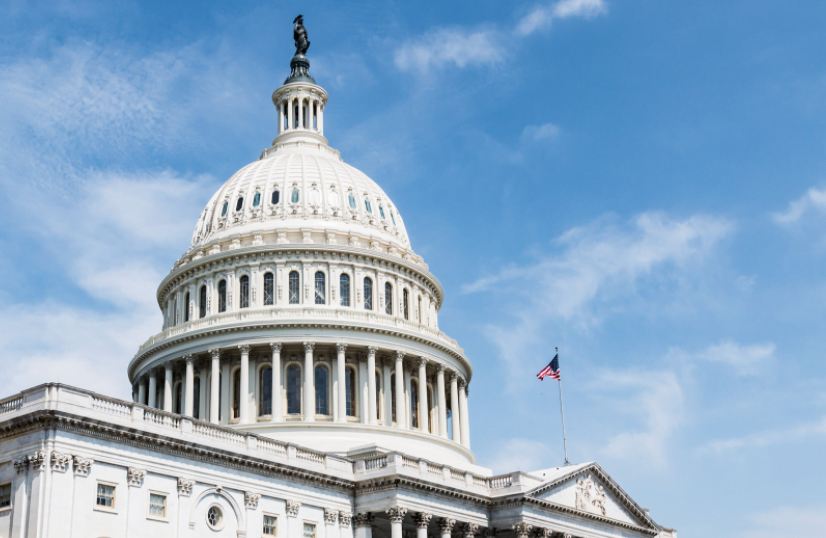 Potential Legislation Supporting Aging at Home
We are following with great interest actions in Congress that could provide substantial new funding for long-term services and supports specifically for policies that help caregivers and enhance aging at home. As important context, companion pieces of legislation are advancing this month in the Senate, with more action expected in the fall in the House.
First, the Senate passed a $1.2 trillion bipartisan infrastructure bill by a 69-30 vote. This legislation, largely centered on "traditional" infrastructure includes provisions to support roads, bridges, broadband, and expansion of climate friendly vehicles.  Early versions of this bill included President Biden's $400 billion request for enhancements to Medicaid home- and community-based services (HCBS)—services to help low-income enrollees access personal care and other services—but the final bill deferred consideration of this policy to a second large spending package focused on social priorities. This package now goes to the House of Representatives for their consideration.
Senate Democrats moved forward shortly after with actions to begin development of legislation on climate investments and social initiatives, including childcare, paid family leave, and various health care priorities. This $3.5 trillion budget resolution is a "framework" for action that sets up a "budget reconciliation" process, a procedural move that allows budget bills to move through the Senate via a simple majority and avoid a legislative filibuster.  In this process, committees will develop legislation to meet specific budget targets.
Importantly, this framework allows for provisions to expand Medicare and HCBS spending, and broadly advances Democratic health priorities, like drug pricing reforms, Medicare dental, hearing and vision benefits, increased Affordable Care Act tax credits and a fix to the Medicaid coverage gap.  While the Senate committees will explore lowering the Medicare eligibility age, experts do not anticipate such a policy will make it into the final package.  Still, many stakeholders are likely to pursue as much of Biden's full request of $400 billion for home- and community-based care as possible.  That said, the more likely outcome will be a scaled-back version of policies advanced in this area.
This budget resolution now moves to the House. Once passed, Congressional committees can be begin drafting legislation for inclusion in the final package. It remains to be seen whether Senate and House Moderates will ultimately approve of the full $3.5 trillion in new spending or demand a paired down set of proposals. Complicating matters further, Democrats must also contend with the upcoming deadline to increase the debt ceiling, a move they have thus far balked at including in the reconciliation process.
The need for more resources to support HCBS and aging at home more generally will gain attention and urgency during this legislative debate in the fall, and many stakeholders in the long-term services and support sector will be advocating for a range of policies and funding to support caregivers.  We will be monitoring this debate all fall, including possible inclusions in the large bill of proposals that affect long-term care policies, programs, and costs and those that support aging at home.
For example, a recently introduced House bill called the Well-Being Insurance Act for Seniors to be at Home (WISH) Act would create a public long-term care catastrophic program funded by a payroll tax on employers and workers (similar to a public program enacted, but not yet implemented, in Washington State). After a one to five-year elimination period (depending on income), the program would provide eligible seniors—those with challenges with activities of daily living (ADL), with a $3,600 monthly benefit to pay for home care. Building on work by policy experts and the Bipartisan Policy Center, the Democratic sponsor of the legislation (Tom Suozzi-NY) advanced the legislation to enable the development of more affordable private insurance options in the long-term care sector for middle-market seniors and protect the Medicaid program from paying for high long-term care costs.
While we expect the public costs of this proposal to be a barrier to advancing it in this Congress, we view the proposal as an important step forward and hope to see discussion about this kind of approach.  A public-private solution is consistent with many of our goals to enhance the lives of seniors as they age. We support the development of private insurance solutions to support aging at home and see opportunity in this legislation to rely on public funding to help spur growth in innovative approaches that are available and affordable to middle class families.