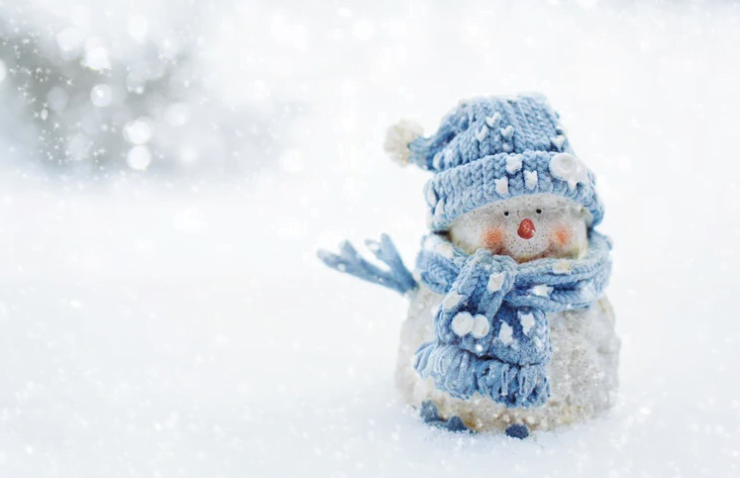 Loneliness throughout the Holidays
With the holiday season upon us and a new COVID-19 variant circulating, we at the Aging at Home Association want to remind you to check in with friends, family members, loved ones, and yourself. This time of year is always challenging; many Americans struggle with shorter days and Seasonal Affective Disorder, and the impulse to gather with loved ones around the holidays can spark grief for those who do not have family or community to gather and celebrate with. And, this year could be especially challenging as more and more Americans are opting to limit or avoid group settings, in favor of safety.
There are ways to avoid or reduce social isolation and loneliness, even if you or your loved ones have to avoid typical group celebrations:
Host or attend a small holiday gathering within the bubble of family or friends you've been seeing throughout the pandemic. This could be entirely or partially virtual. For example, for anyone who doesn't feel comfortable attending in person, host an ugly sweater party via Zoom or a recipe swap on FaceTime!
Reach out to any local organizations you are interested in. Places of worship and Senior Centers can be a great way to meet like-minded people and make friends locally.
Reignite old or existing interests! Readers might find a book club offering both in person and video chat options, or you can look into adult education classes in topics you've always wanted to know more about.
Find support groups and resources to combat loneliness. Mental Health America has an open community for individuals to connect and support one another. The Friendship Line is also a great option for adults age 60 and older. Just call 1-800-971-0016 for conversation and company in times of isolation.
In the United States, 27% of adults 60 and older live alone, representing about 20 million people. Especially as we face the isolation brought on by the COVID-19 pandemic and the holiday season, make sure  you and your loved ones have the connection and help necessary to face these trying times. Work with some of the recommendations we've provided here and if you're still feeling the weight of loneliness, talk with your doctor about mental health services and care.
Best wishes for a happy and healthy holiday season!