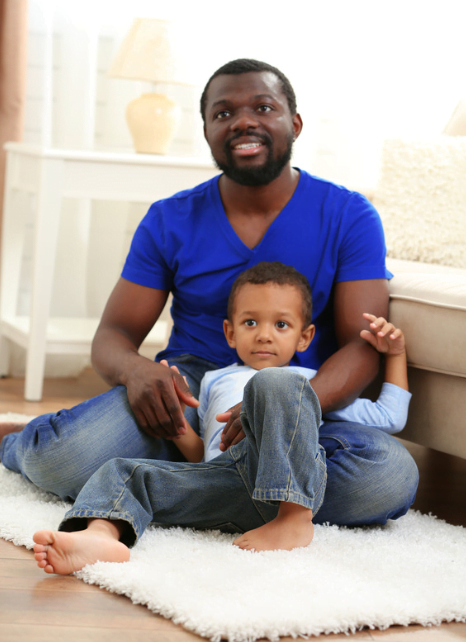 National Family Caregivers Month – Marvin's Story
This November, National Family Caregivers Month, we will be sharing a series of stories, real experiences from real family caregivers. These experiences were collected and documented as a series of interviews conducted by HCG Secure and Arctos Foundation.
Marvin is in his 40s, raising young children and working on building his career in New York City. Family caregiving has been a part of Marvin's life for over a decade now. As his father battled Parkinson's disease, Marvin helped his family navigate the complexities of care options; he vetted short-term care facilities and ultimately nursing homes where his dad could receive necessary care. He was similarly involved in his finding and accessing quality care for his uncle and is beginning to take on greater responsibility for his mom.
In caring for his father, the financials fell to Marvin. This was especially challenging given how early Marvin was in his career and family life. Just in his 30s, Marvin found himself paying for five years of statements and bills and then for months after that, he was paying rent and utilities for his father's apartment.
Today, Marvin is beginning to take on the caregiving role for his mother as she ages. For years his mom had been living with his sister and her family so when they moved to Florida, Marvin's mother moved in with him.
One of the greatest faults Marvin sees with elder care and caregiver support in the United States is the focus on older family caregivers, those closer to retirement. As Marvin began taking on responsibility to help his parents in his thirties, much of his career has been accompanied by the caregiver burden and the immense pressure caring for a loved one creates. He sees a clear need for more flexible insurance options and understands that much of the caregiver burden arises from a lack of financial planning:
"The system is so focused on caregivers who are like 50-60-70s, and they don't think about caregivers who are under 50, raising kids, and climbing the corporate ladder, having to do this. Having something reasonably priced but gives you the care at home if you need it before going into a facility would be great. If you don't use the coverage, I show it to the funeral home and use it toward expenses or something. Something flexible is needed."
Despite the pride and love Marvin feels as he cares for his mother, the lack of caregiver supports makes the responsibility daunting. This time around, he has been intentional in getting his mother's financials organized early and does feel greater peace of mind knowing he has the full financial picture, unlike he did for his father. He sees this as an opportunity to provide for his mom, as she did for him as a child and is optimistic that lessons learned from his dad's care will guide him and his mom through difficult periods.