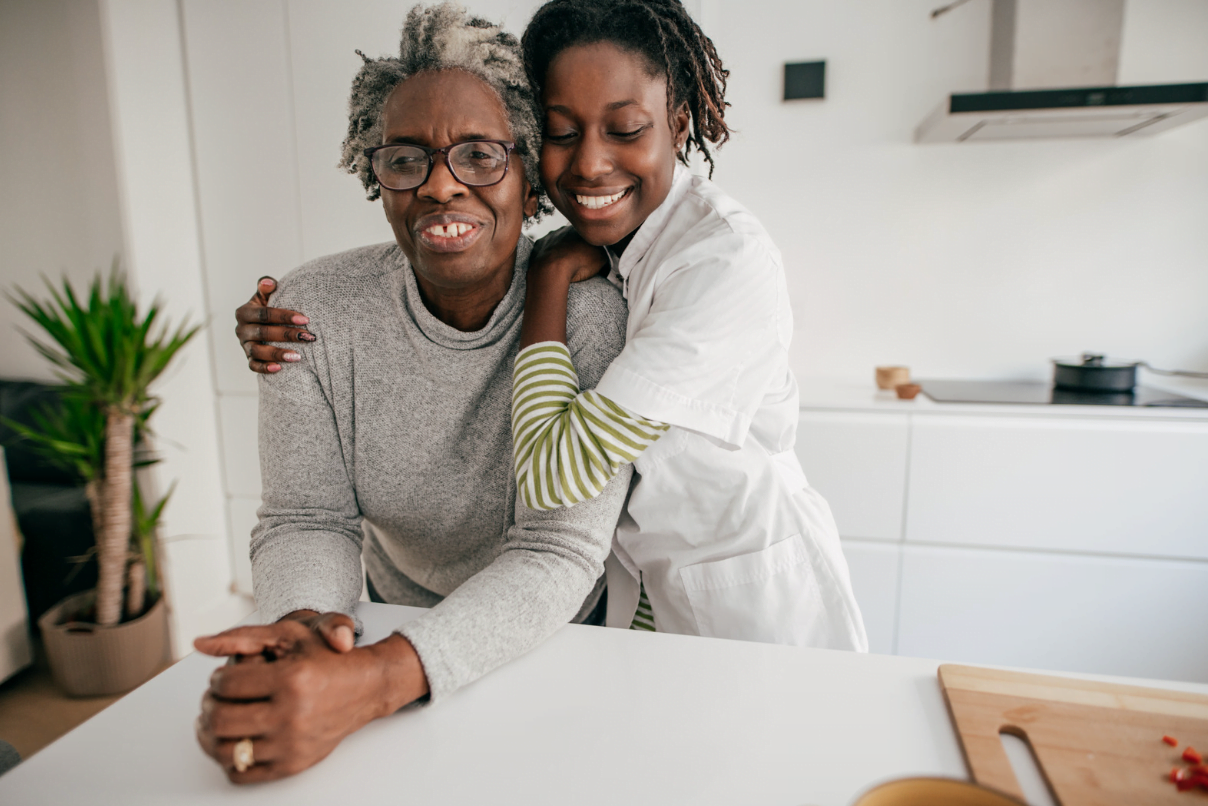 May is Older Americans Month and Care is Increasingly Difficult to Access
The Administration of Community Living recognizes May of each year as "Older Americans Month." This presents an opportunity to reflect on unmet needs within the aging arena and attempt to understand and implement actions to meet the care needs of an aging U.S. population.
One of the key barriers to value-aligned care in the United States is elder care workforce shortages. As the baby boomers continue aging into retirement, the U.S. population of those over age 65 is on track to double from 2000 to 2040, and nearly 80% of adults wish to receive home and community based supports (HCBS) as they age. The growing population coupled with the consistent desire to age in place, are concerning given slowing home care workforce growth rates. The ratio of home care workers to those receiving HCBS declined 11.6% from 2013 to 2019. Due to pandemic burnout and low wages, health aides are leaving this workforce. Without interventions, this trend will not only continue – but, likely accelerate.
To best provide for our elderly population, state and federal legislation alike will be necessary. On the state level, increasing minimum wages for home care workers would help drive new employees into the industry. At the federal level, an increase in immigration to the United States would also benefit the elder care workforce. The home care industry has historically employed significantly more immigrants, as compared to other industries. By increasing available visas for immigrant home care workers and prioritizing this work, as skilled professions are prioritized in the U.S. immigration process, the federal government could help ease the stress on aging Americans whose struggle to find, and afford, local quality care will only increase in the coming years without intervention. Further, the federal government is currently working to improve conditions for paid caregivers and families by investing in, and subsidizing, grants for quality long-term care services and supports, as well as by expanding access to home care through the Department of Veterans' Affairs.
A relatively shrinking elder care workforce deepens the burden placed on family members. When paid care is unaffordable or inaccessible, caregiving responsibilities tend to fall to adult children, who typically forgo over $300,000 in salary and benefits when they leave the workforce to care for parents. This creates a generational cycle in which younger generations lose out on potential earnings, and are subsequently, less equipped to afford their own future care needs. Because Medicare does not cover extended custodial care needs and the Medicaid spenddown process requires significant asset depletion, extended care becomes out of reach for many middle-income Americans. Private sector innovations, such as short and long-term care insurance, can help offset this cycle. A combined public and private sector approach is likely necessary to address both the workforce shortages and the root of inaccessibility in the elder care space, as well as help ease the personal financial burdens seniors face when care becomes necessary.
As May begins and we celebrate Older Americans Month, we at The Aging at Home Association encourage you to reflect on the role of the public sector in addressing home care access, as well as your own personal finances and ability to afford extended care. Respect for Americans of all ages should be the norm, and this respect should be reflected through public policy supports and through private sector innovation.